Q Green Techcon is Leading Manufacturer Of Fly Ash Bricks Making Machines, Concrete Brick, Block Making Machines, Paver Block Making Machine, Material Handling Equipment.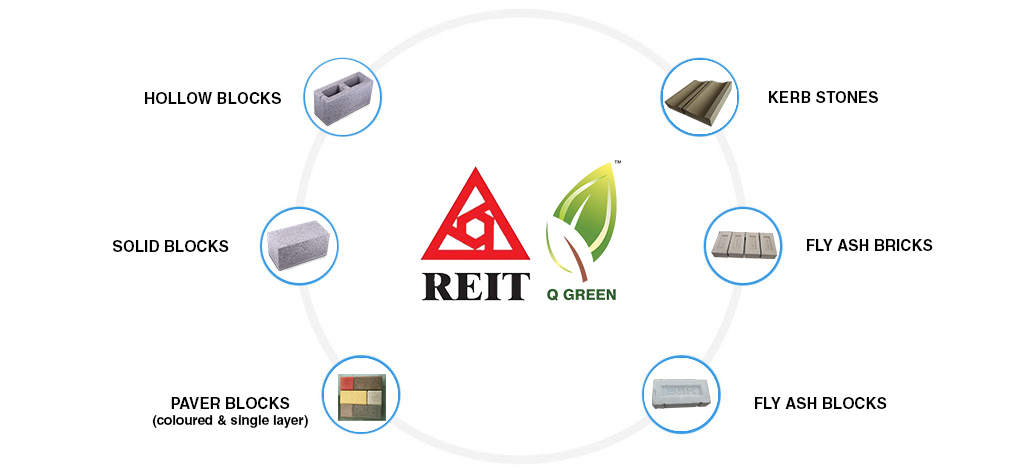 " Grow with the Partners, So with the World "
Q Green offers wide range of Machines
Easy To Use – Customers can Operate machines easily.
Customizable designs as per your need.
Robust Construction, Low Maintenance, Highly Efficient,

Fully Automatic
Advantages of usingFly Ash Products
Fly Ash Bricks are more durable compared to any conventional

bricks.

Fly Ash products comes with smooth surface finish and uniform

size.

Lesser cement mortar consumption because of thinner joints.
Upcoming Events